Head Professional Paul Jones and his assistant Alex Pouliasis are PGA teaching professionals who provide individual and group coaching for all levels of ability and experience.
Why Coaching?
Lessons may be booked as one-offs or as a structured course – all coaching is tailored to meet individual needs. As part of our commitment to junior golf development, special group coaching sessions are held on Saturday mornings throughout the year.
Lessons will cover:
Golf Fundamentals
Swing Basics
Short Game
Long Game
Course Management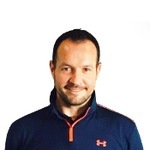 Paul Jones - PGA Head Golf Professional
Paul turned Pro in 1999 with a handicap +2 and has 15 years playing professional experience. Over 80 professional wins, 17 course records held in that period and 6 times reached final Open qualifying. Paul was also a twice in the top 10 at the National Club Pros Championships, 5 times Bournemouth & District Alliance Professional Champion and Cornish Festival Individual Professional Champion.
---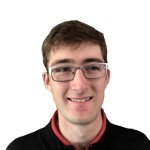 Jon Meaden - PGA Golf Professional
Jon turned Professional in August 2016 and has been an Ashley Wood GC Member for 7 years. He has represented Club at various levels including Scratch team. In 2014 Jon started growing his golf knowledge and completed custom club assembly. He then went on in 2016 and completed custom fitting evaluation course and enrolled with the PGA training programme.
---
Alex Pouliasis - PGA Professional
Alex turned professional in 2017. He joined the team in March 2019 moving from Knighton Heath where he completed his first two years on the PGA training programme. Alex spent his junior days at Knighton Heath representing the club scratch team on many occasions. Since turning professional Alex has enjoyed playing in PGA Pro-Ams, regional and county tournaments and mini tour events but more recently coaching has become a passion of his. He is a level 2 qualified coach and he is always looking to improve his coaching ability and services. Alex prides himself on delivering high quality golf lessons tailored to suit everyone's golfing needs. As a player Alex has experience across mini tours in the UK and looks to bring his playing experience by helping players understand how to make better decisions on the course, maximise their potential and ultimately shoot lower scores. His desire to help you improve will mean that Alex will leave no stone unturned in his quest to help you reach your goals. He will create a blueprint for your development that fits around your wants and needs in all areas of the game. Please click on the link to my website to find out more. https://golflessons.lpages.co/alexpouliasisgolf/ To book lessons directly with me at Ashley Wood please follow this link to see my times available. https://alex-pouliasis-lesson-times-at-ashley-wood.appointlet.com/b/alex-pouliasis
---